Fête de La Musique !
- 19/06/2018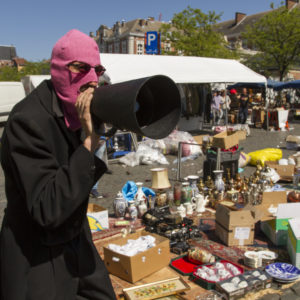 On June 21, the Marollen distict transforms into a big musical ring, during Fête de la Musique. Fanfares, choirs, rappers, breakdancers and majoretten are confronting each other on the 'Place du jeu de battle'. We're eager to see how BRU(i)TAL, Stemagnifique & Karkaba will stand their ground.

On June 24, the closing day of Fête de la Musique, it's time for our bigband MikMâäk to entertain the jazz fans in Brussels at Parc Cinquantenaire.